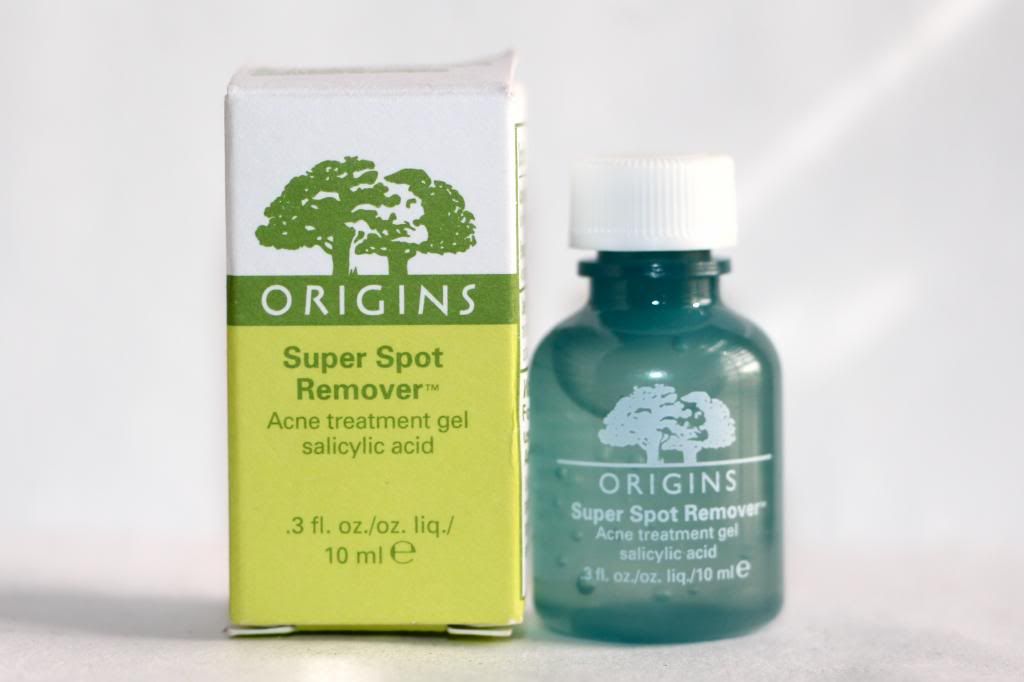 There comes a time when a girl, who is obsessed with skin care, gets desperate. This time around it was me. I started getting blemishes all over my forehead and cheeks. At first I tried to brush it off but it didn't take long for me to get desperate. After going online and researching I decided to go with Origins Super Spot Remover and try it out. Mind you this is a product all the beauty bloggers were raving about. I say that I'm 50-50 with them. I see a lot of drawbacks that this product brings and I'm not quite sold if to buy it again.
The product states quite clearly that drying will probably occur in the areas applied. This is most def. true. However, with me it manifested in the areas applied and more. I went from being a combination/oily skin to being dry as hell. I was getting desperate and thinking that even though my spots or blemishes where indeed going down, was it worth my face drying and cracking? My answer is no. I've had to adjust the usage on this product and it seems silly to have to adapt to something instead of it just fitting my routine. I still use it, yes; but now I use it sparsely and I make sure to moisturize accordingly. The thing that truly saved my skin was a red wine Korean face mask that helped replenish my skin and give it back the moisture is so lacked.
I can't say I'm disappointed on the product. The product clearly states that drying will occur and I read it elsewhere before buying it. I knew what I was getting into before hand. Will I buy it again? Not likely.