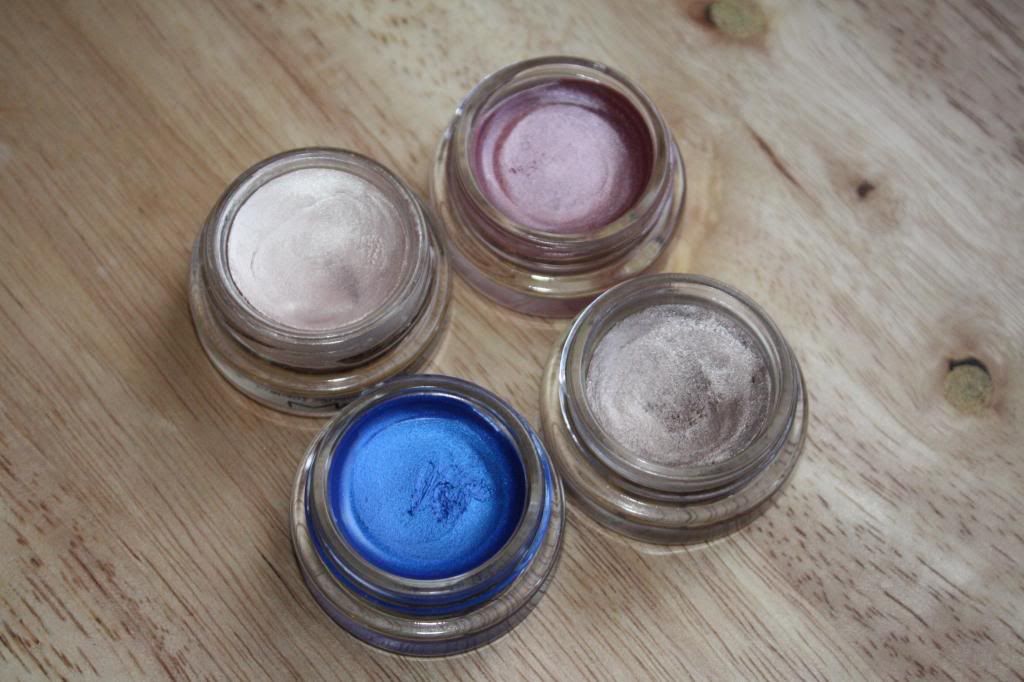 Since I'm a little low on my blogging mojo, I decided to play it safe and follow the line of my previous post. I don't have many cream shadows but I can still show you the ones I have. Disclaimer! I really don't have anything bad to say about these and I'm pretty glad I got them.
MAC Bare Study-
I've written about this shadow
before,
so I wont go in depth. This is just something I reach for when I want a barely there look. Slap this on and smother on some mascara and I'm done. What can I say, it's reliable.
Inked In Pink- Newest addition to the cream shadow family and really the only way I wear a pink shadow. There's just something about that pearly pink finish that just gets me. Plus, the pigmentation is great!
Blue On By- I don't use this as an eyeshadow, just an eyeliner. The pigmentation on this is weaker than the others but it's perfect for eyeliner. Not much of a 'blue on the whole eyelid' kind of girl.
Bad To The Bronze- This is perfect for a subtle evening look and it's just so easy to use. The possibilities are always endless with neutral shadows, it's almost impossible to go wrong there. It's a step up from Bare Study. When I want to look natural but with a hint of something I just slap this on. (So much slapping going on!)
All of these have great wear on them. The Maybelline shadows more than the MAC. Pigments are great, too. However, with the Maybelline shadow tattoos you have to work fast because once they settle they settle.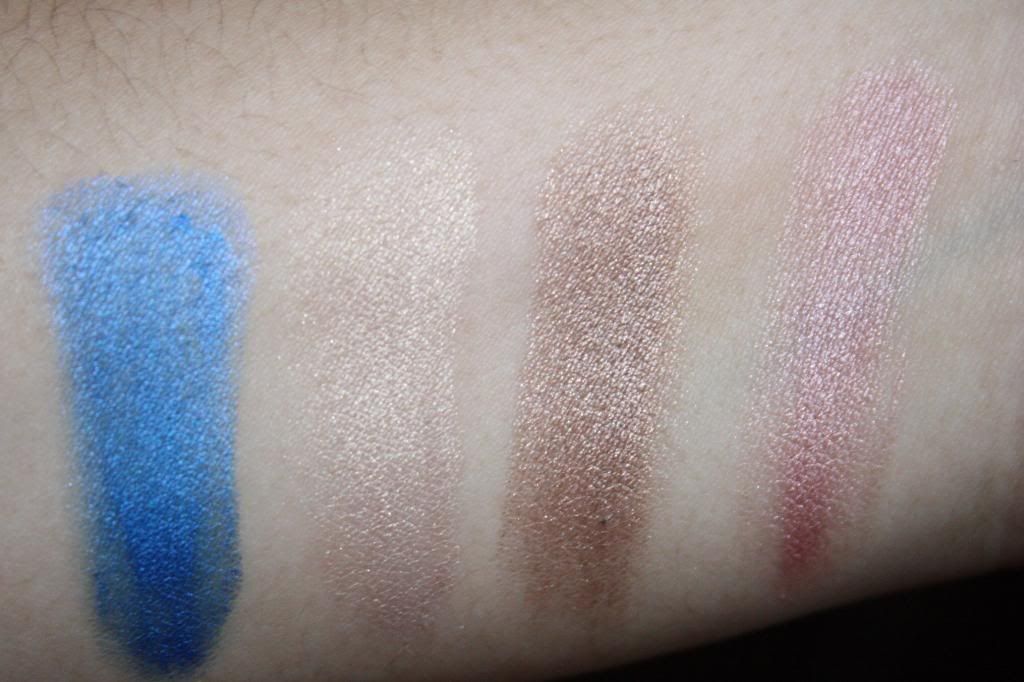 Blue On By | Bare Study | Bad To The Bronze | Inked In Pink