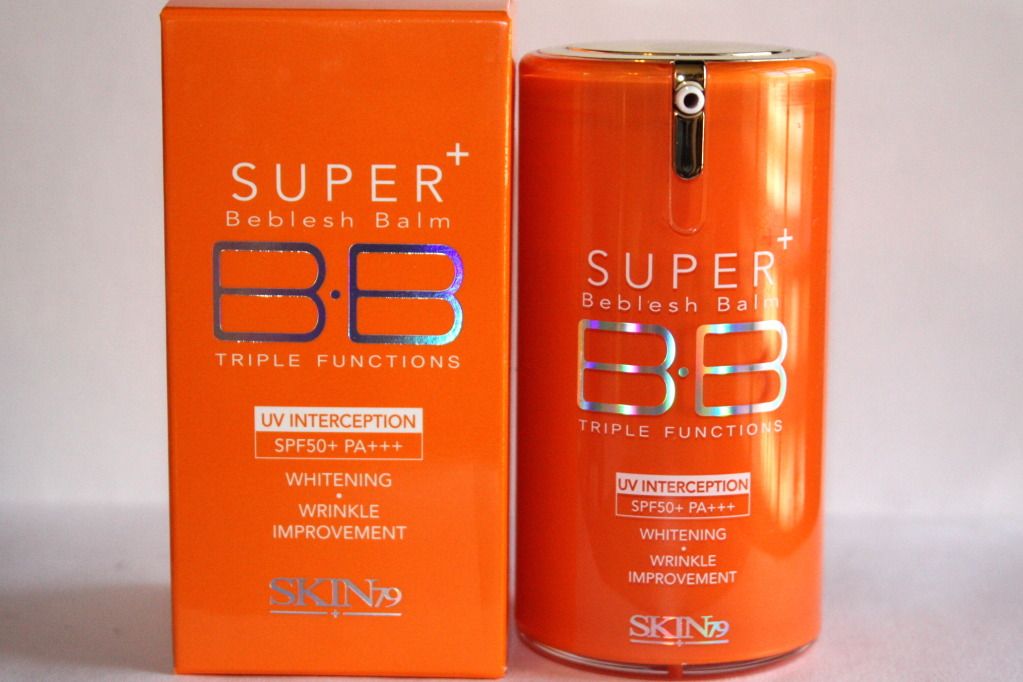 Where do I even start? This is amazing. No, this is revolutionary... to me anyway. I'd been having some skin issues lately and decided to man up and finally get a true Korean BB cream instead of the ones being made now by other companies. After looking up some of the most known BB creams I chose
Skin 79 Triple Functions BB cream
from Pretty and Cute for $30. I chose this one since it's the one for oily skin. I had to research a bit more since they have a lot of BB creams and they all sound so good. Anyway, I decided to play it safe and start with this one.
I tried this and was a bit apprehensive since it's a really fair color, but it blends in perfectly after applied. I'm not sure how it photographs with flash yet though. A little does go a long way and it has a thick texture. One it's on and you blend it you have a healthy looking skin and you don't even feel the BB cream. My face felt super light but I looked fresh and lit from within. My skin has not broken out, it has actually gotten better and less dull looking sans make-up. The SPF is heaven sent and I'm so happy it has it. The oil control is normal. I do have the same problem on my T-zone but i didn't expect much. This is my daily foundation per say now. I'm leaving my other foundations for special occasions now.
Downside is that this is the only color it comes in. I don't think darker skin tones would blend well with this, however checking to see other BB creams is a must. Most BB creams have a gray tint that blends out well, so research is key. I'm beyond happy with this product and I will definitely be sticking to Korean BB creams from now on. I'm aware paying a bit more for better quality on something I put in my face is a must. This product is worth it in my opinion and I'm so damn happy I decided to get it. Can't wait to try out more!