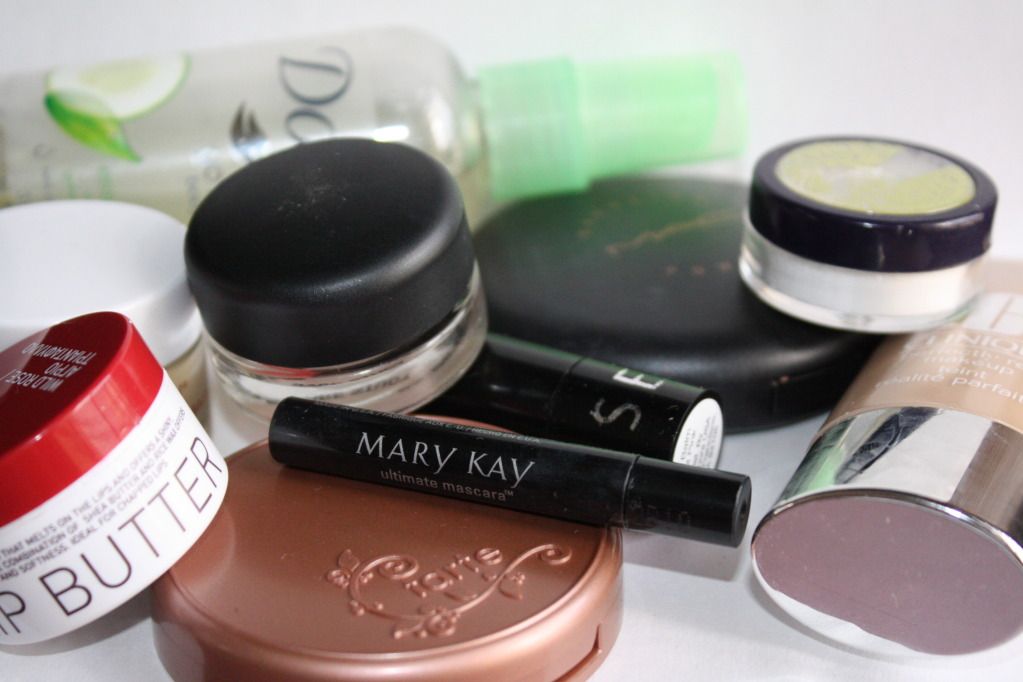 Since I always forget to do a monthly favorite, I decided to redeem myself with doing a Summer favorite! These are the products I've gravitated towards more during this very hot and humid summer. It's safe to say this has not been the summer to cake on make up. The heat here is unbearable and I've been having a lot of skin problems all summer that have me even more stressed. So, I've kept is light. Since there's quite a bit I decided to separate them into categories: Fragrance, Eyes, Face, Cheeks & Lips. Enjoy!
Fragrance: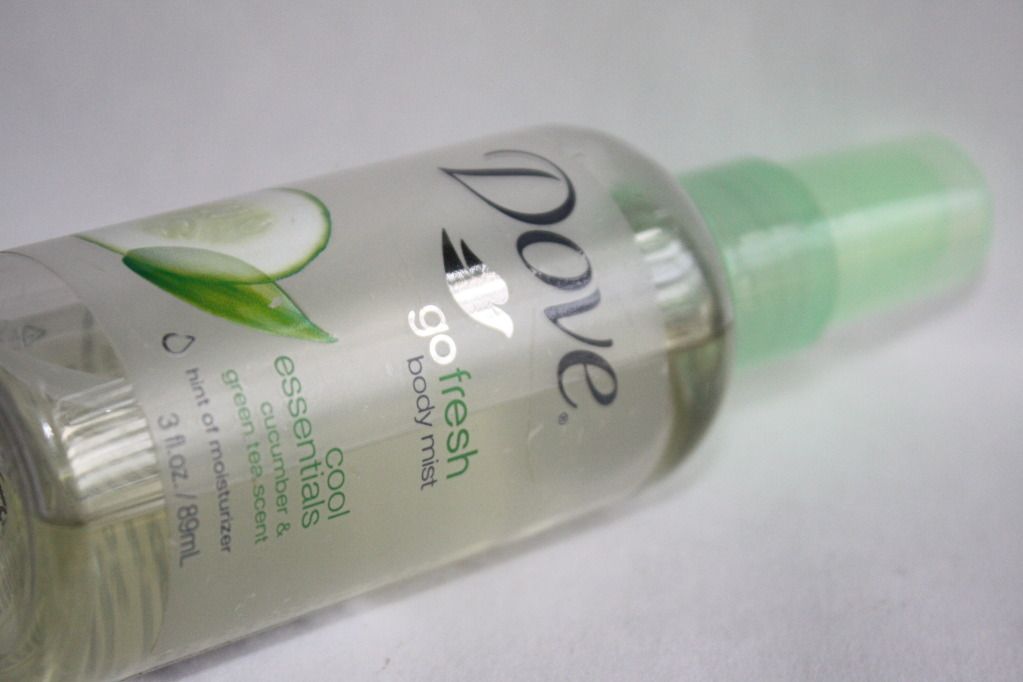 Dove Go Fresh Body Mist in Cucumber and Green Tea Scent- This is a product I always have with me. It has a unique scent that dries on very sweet and lovely. This is something I spray on during the day to make sure I don't stick up the place. Hah!
Eyes:
MAC Bare Study- Although this is a fairly new product, I couldn't help but add it. This is something I reach for easily 4 or 5 days a week. It's just gives an effortless look and shine to the eyes that I can't get with my eyeshadows. Plus, it has a very good lasting power.
Mary Kay Ultimate Mascara Sample- I got this from a friend who sells Mary Kay. I've been really enjoying the finish this has on my lashes. I have very long natural lashes so I get annoyed when the mascaras elongate them, but this does a great job and getting them nice and dark without making the stupidly long and for a sample it's lasted me a good amount of time.
Face:
Tarte Smoothing Operator- This is by far a holy grail product. I cannot wait to get my hands on a full size of this. This makes my pores small and keeps me matte throughout the day. This little guy is amazing and I cannot comprehend how I didn't know about it sooner. The best part is you only need a pea size amount to cover the WHOLE face!
Clinique Perfectly Real Make Up Foundation- I can definitely say I had neglected this foundation for a long time and fell in love with it all over again. The application is smooth and light, easy to blend in. It gives a nice light-medium coverage that's perfect for this weather.
Cheeks:
MAC Refined Golden Bronzer- I stole this guy from one of my best friend who has a tendency to be a kleptomaniac (hi, brenda!) and needless to say she did not like a taste of her own medicine. Anyway, this bronzer just gives such a delicate glow to the skin with the right amount of gold shimmer. I can cheat and say I went to the beach now!
Tarte Amazonian Clay Blush in Exposed- This is such an amazing blush that I always carry with me wherever I go. The flush of color it gives looks very natural and soft. The lasting power on this is amazing and goes so well with the bronzer. I couldn't help but reach for it.
Lips:
Korres Wild Rose Lip Balm- It's no secret I'm a fan of matte lipsticks, but with this heat it's also no secret that I've had to drop my lipsticks and go for lip balms to keep my lips moisturized. The Korres lip balm gives me much needed moisture with a lovely hint of color that is greatly appreciated.
Reve de Miel Lip Balm- This guy is the one I use every morning and every night before I go to sleep. This is definitely what has been keeping my lips from cracking too much. It keeps my lips in check and leaves the soft.
Hot Pink Lip Balm- I got this guy at Sephora for $2 on a sale! It gives a lovely shade of sheer pink on the lips when applied and it looks like you ate a lolli pop. It's lovely.