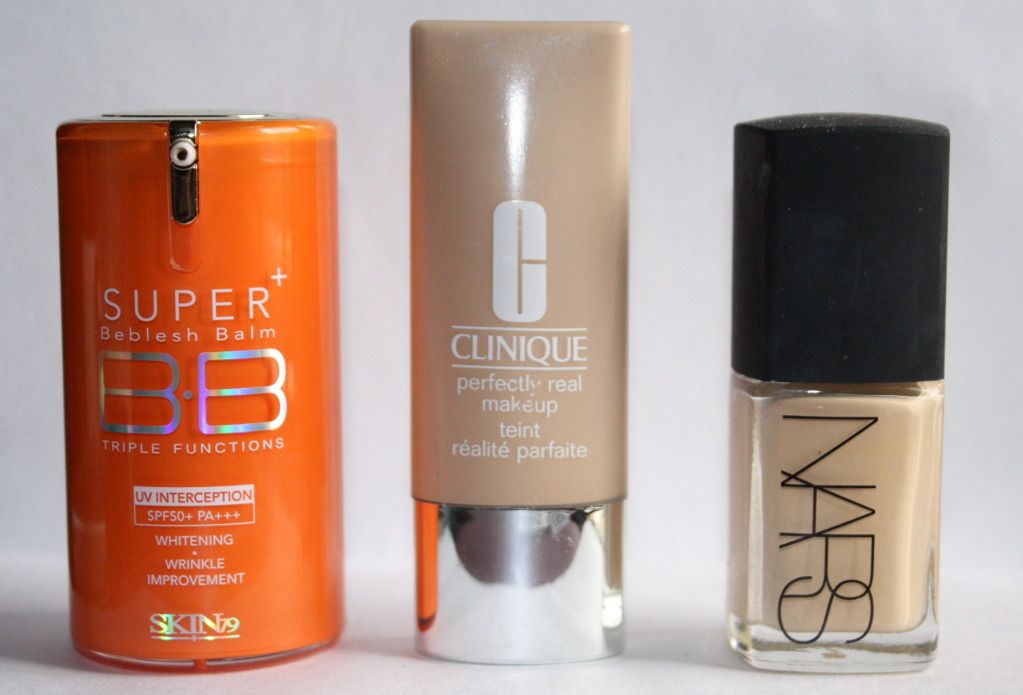 Skin 79 BB Cream $30-
I've already
written a review
about this but I cannot rave enough on how much I love this BB cream. This gives me a very good coverage perfect for day to day while providing me with SPF50+ that feels light on my skin. Even though the texture of the BB cream itself is rather thick, it blends into the skin and just works with it. This is something I can definitely rely on to make me look like a million bucks.
Clinique Perfectly Real Make-Up $25-
This is a very light weight foundation that is something I reach for when I'm going for a very minimal make-up face. Sometimes when I need to run errands and I don't want a full face of make-up but don't want to be completely without this is a foundation I reach for and slap on quickly.
NARS Sheer Glow $42-
This was the big splurge that was very well thought of. This is that foundation you have for special occasions. It's a medium to full coverage so it's not ideal for a day to day usage, but perfect for a special night. It does give a lovely glow to the skin and it's easy to blend out. However one does have to be careful because it does have a tendency to cake so blotting is necessary.