It's almost that time again where we start getting the urge to wear darker and bolder lipsticks, so I thought I'd show you my picks. These are basically what I'll be wearing all through fall. Beware, many of these are matte and are dry, which isn't good fore dry temperatures so always moisturize your lips before applying.
Monte Carlo NYX Matte Cream- This is a bit of a darker red, more blue toned. It looks more vampy but it still keeps that classic red touch. It's just this vibrant red that looks very nice on all skin tones (I especially like it on ebony skin tones).
MAC Twig- This is a very mauve lipstick that is a shade darker than my lips. This is perfect to start out my fall, not too dark but dark enough.
MUF Rogue Artist Intense 19- This is a berry color with a hint of gold sparkles. I don't usually go for lipsticks with shimmer but you don't feel the ones in this lippie and they're very subtle.
MAC Diva- This is a very vampy berry toned lipstick. Perfect for when you have a very minimalistic face and wish to showcase some serious dark lips.
Tom Ford Black Orchid- This is a classic. Elegance is just oozing from this lipstick. This is a gorgeous chocolate lipstick that adds a hint of mystery to your fall look.
Kat Von D Oh My Goth- The name says it all. This is a gorgeous purple with pink shimmer in it. It looks amazing and it doesn't apply completely opaque, you can build up the color. I love this lippie, especially on Halloween.
I picked all of these lipsticks because they're gorgeous for staring at and for wearing them. There is just something about a clean face and dark lips that adds mystery and I love that. I'm all for the thick brow and dark lips this coming fall. Plus, I just love Halloween and I can't wait to smother dark lipsticks on and prance around. We all have to satisfy that inner goth that comes out every now and then.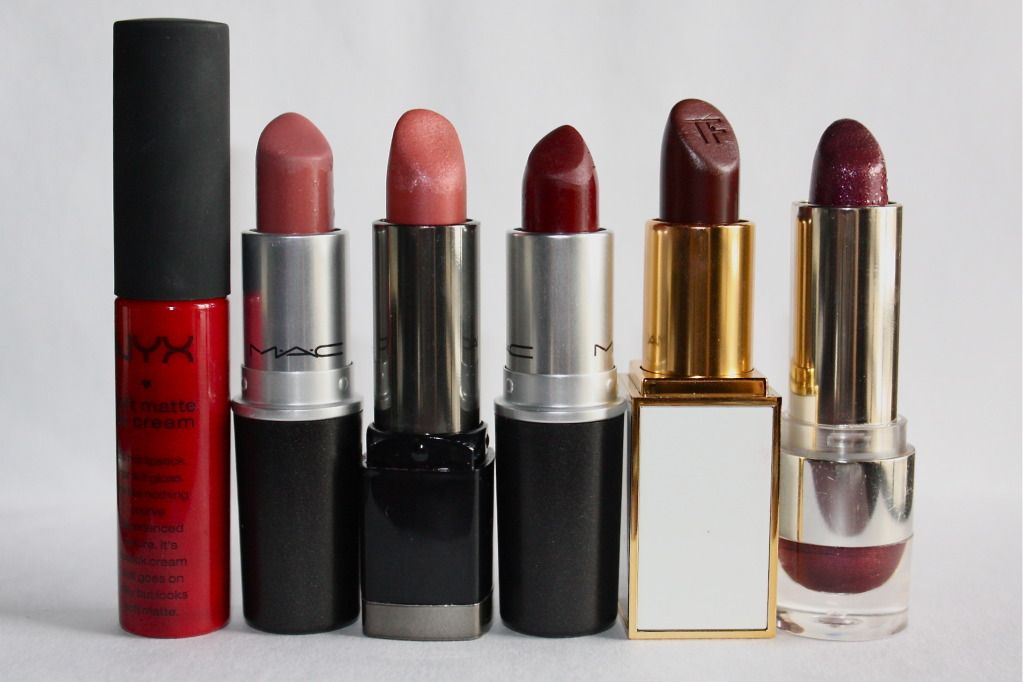 What will your fall lipsticks be?