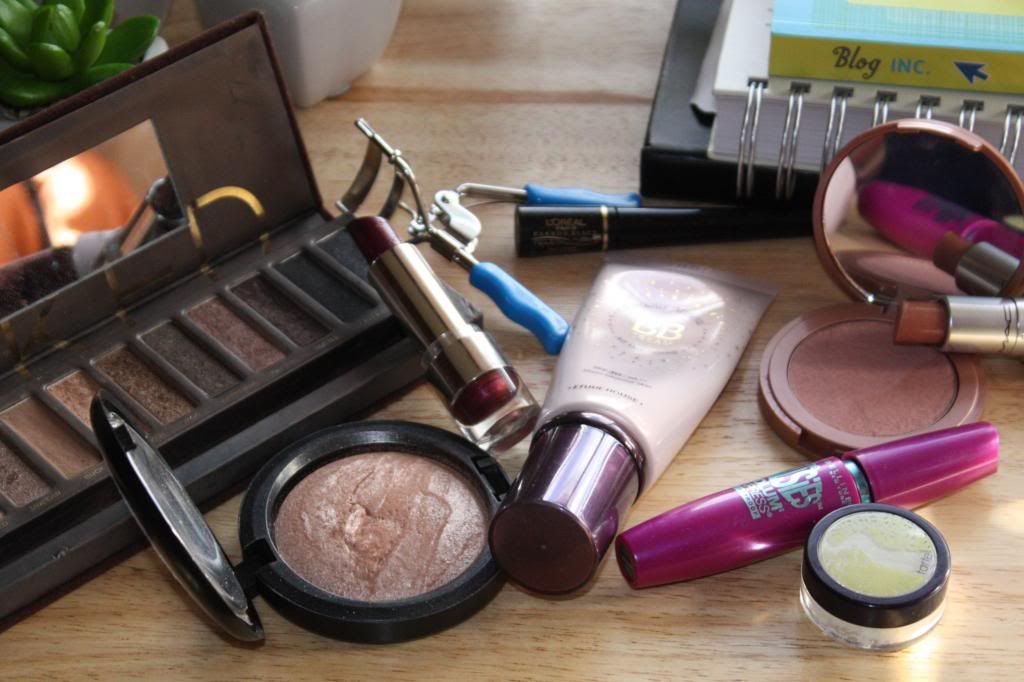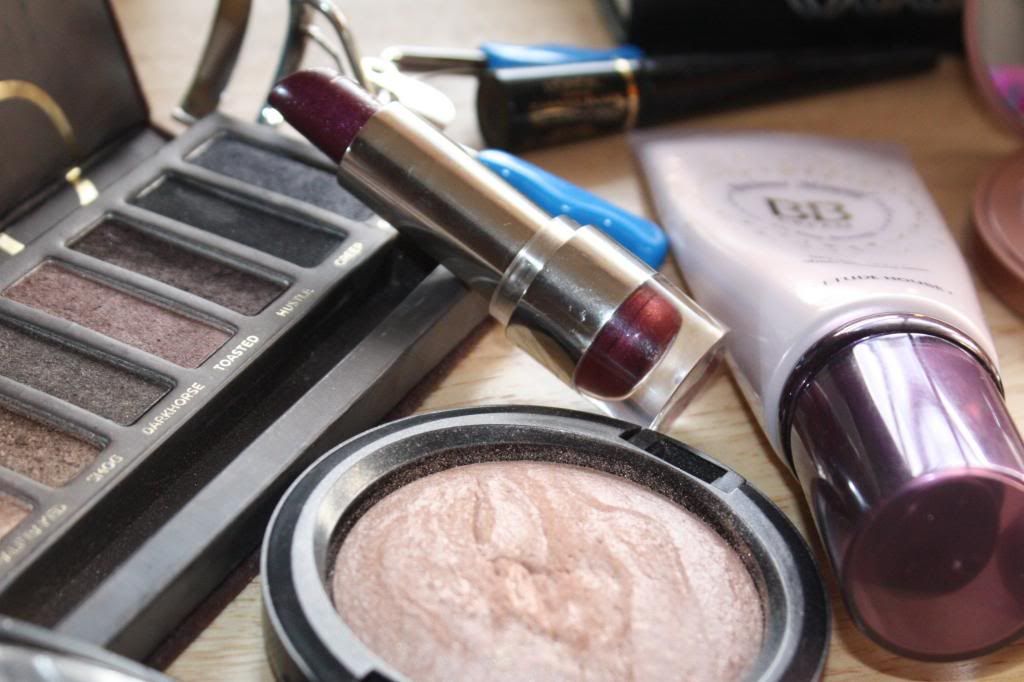 These are products that when I look back I know I made a good investment. Even after having some of these for a long time I still get a lot of use of them. Sometimes daily.
Naked Palette- This is one of those products that just gives ample ways of usage. This is a very complete product to have and the colors just make it easy for both day and night looks.
Falsies- If you already have long lashes and you're looking to just get the black color in them, I suggest this mascara. This is what I use to give my lashes a very opaque color and to also give them that spider look.
Tarte Smooth Operator- Definitely a product to have if you get oily during the day, if you have big pores or both. This just prevents me from getting oily in the T-zone for a good amount of time. Also, you don't need a lot of product to get this working right.
Tarte Exposed Blush- A nude blush is always something you should consider having. Both fair and dark skin can pull this off, getting a lovely flush on the skin that just makes you look healthy.
Etude House BB Cream- Providing a very good coverage and giving my skin a lovely glow, I can't ever go back to Western foundations. With so many BB cream products out there the possibilities are endless, so trying the one that's right for you is a game that at the end is very rewarding.
MAC Honeylove Lipstick- A nude lipstick is always a must on my make up bag. Honeylove is my one true love that I always go back to. It provides a lovely pink undertone nude that looks amazing on any occasion and can compliment the rest of my make up well.
Kat Von D Oh My Goth- Just like having a nude lipstick is a must for me, so is having a dark one. This lipstick is the perfect dark purple with an amazing metallic finish that has pink shimmer. What can I say? It looks amazing.
MAC Soft & Gentle- Highlighters are such lovely additions to make up bags. When you're feeling a little dull, just slap a good highlighter on the top of your cheekbones and you're ready to go. Soft & Gentle is just one of those neutral highlighters that give a very nice glow that gives the face dimension.
L'Oreal Liquid Eyeliner- If you're into the cat eye look, a good opaque liner that gives you precision is a must. Good opaque liners can be found both in drugstores and more high end products.
Eyelash Curlers- Even if you have curly lashes, I find that lash curlers come in handy. They can just separate and keep your lashes in check, getting them ready for mascara.