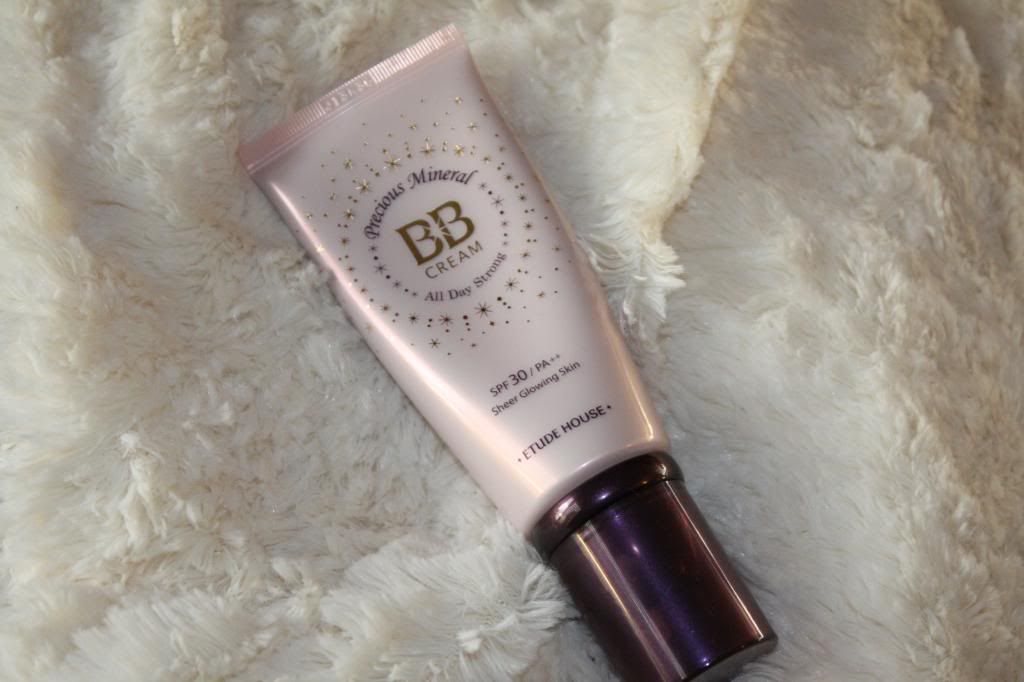 By far the best BB cream + foundation I've tried up until now. I bought this with the sole purpose of it providing moisture while I was in Colorado and have been using it ever since. The first time I saw this BB cream was when
Martina
, from Eat Your Kimchi, talked about it. I was impressed how amazing her skin looked because it seemed like just that... skin.
So many times I've loved a foundation and later on hated it because it caked or just didn't look natural. When I tried my first Asian BB cream, the
Skin 79
one, I vowed never to use western foundations ever again. I'm proud to say I've done just that and my skin tends to behave more, even on that time of the month. However, the Etude House Mineral BB cream is less ash-y that the Skin 79 bb cream. The Etude BB cream looks very natural on my skin, providing a dewy finish that leaves my skin looking healthy and not like a disco ball. It provides me with moisture and a very impressive coverage. Its perfect for everyday use and I'm so damn happy I got it.
I truly recommend this products if you're looking for an easy, comfortable and natural looking base. Also keeping in mind that the coverage is light/medium, so those looking for a full coverage should maybe avoid this. Also, the skin range is based on Asian skin tones so those with darker skin tones wont be able to use this. However, maybe with the popularity increase they might broaden their skin tone range. I hope so because the finish this gives would look divine on a darker skin tone.
Here's the video where I first saw this product: