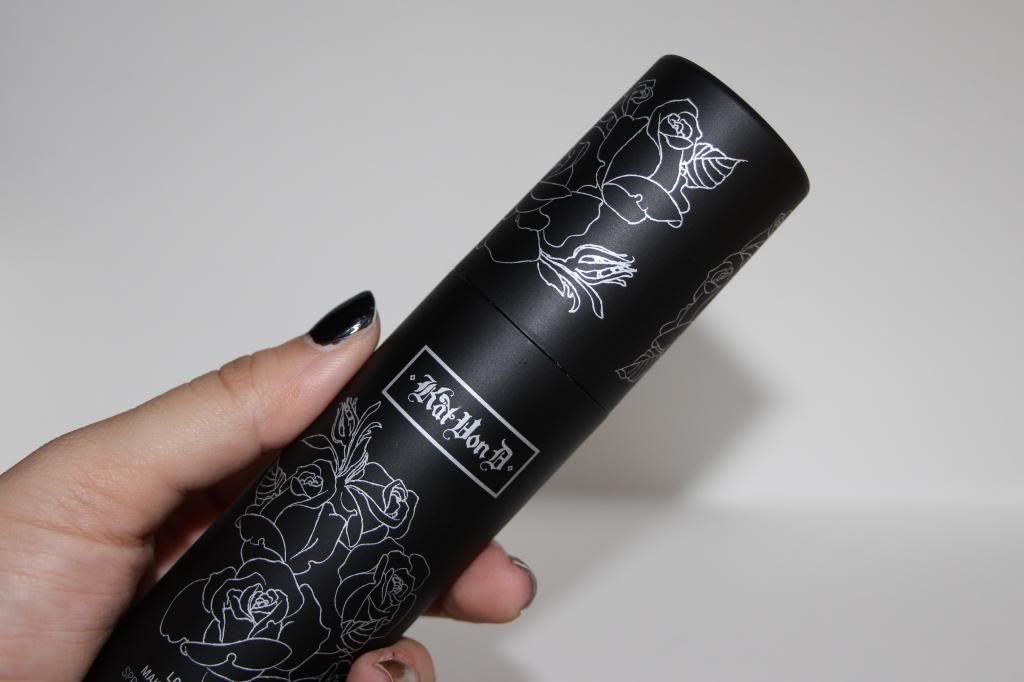 I've never been one for setting sprays or anything like that. I can safely say, in my books, MAC's setting spray was the only one I was aware of and as far as impressions went it didn't have a good one. To me, it was water and made me looked caked. Sure, I never bought one but I did try it at the store. Not very impressed. Needless to say I never thought I'd getting a setting mist/spray.
I preach about the importance of research. Researching products before buying will save you from ill spending money on crap. However with this I broke my rule and went with le gut. Let me say, I'm actually happy. Whilst checking concealers at Sephora for my mom, I ventured into the Kat Von D area. My purpose was to only check on the concealers from her line since I read they were quite good. Anyway, while my mom was testing the concealer I grabbed the mist and sprayed some on. After checking what was needed and such, I passed a mirror and saw that my face looked renewed. I'd been out for most of the day and my make up looked worn, but I must say that with the mist it just seemed like I had freshly applied make up again. No cakeyness or anything, just fresh.
After trying it since getting it, its proven to be actually very good. I find it works better when applied after a long day, just to freshen up, rather than setting the make up when you first apply it in the morning. The smell is very nice, like cucumbers, and just adds to the actual joy of spraying it. It's a very refreshing mist that just tidies you up during the day. I swear, if they make a travel size I'm going to always have it with me.