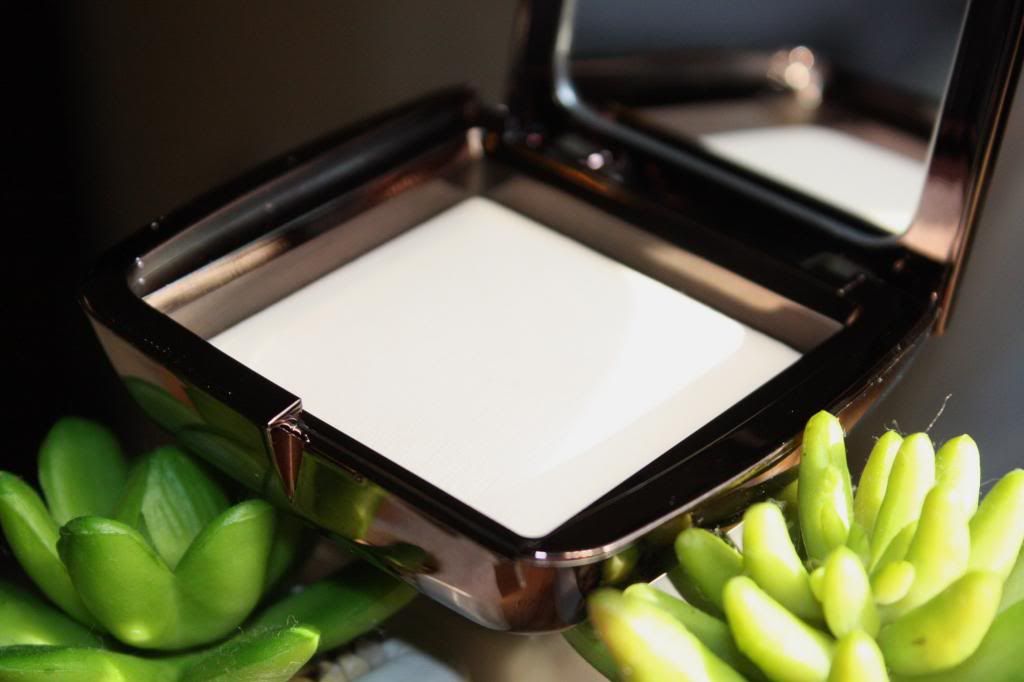 In dire need of some writing inspiration this has been, ironically enough, the light at the end of the tunnel for me. I swear, I had nothing to write about because I felt no product was worth writing about. So, when I first heard about this Hourglass product I was intrigued but knew my pocket would suffer for it. After some reviews I read, I decided to just get one and try it out. Boy, I regret getting this but not for bad reasons. After having used this for three weeks I'm trying to hold myself back from getting the other five. Why must it be so expensive?!
The shade I got is one out of six and it's called Ethereal. The purpose for these products is not to act as a highlighter (you will be disappointed if you get it for that purpose) but to strategically place a light effect around your face. This will add luminosity wherever you go, when used wisely. This is one of those products that is a bit more professional and has to be used by people who know what they're doing. Of course, this is so the product can be used to it's advantage and can be truly appreciated. If you buy this and don't know what you're doing you'll have wasted $45, which is sad.
I use a powder brush to dust this all over my T-zone with a light hand. This adds a lovely glow that gives the illusion of coming from within. Using this has helped me look not so tired on days where I could sleep like a Koala. The product is one that works in a subtle manner, but looks amazing if you can spot the difference. I'm seriously considering getting at least one more but only because I know I'll use it. So, to those who think they can wield this magical product I definitely suggest trying it out.